THE FUTURE SOUND OF LONDON - ELECTRIC BRAIN STORMS DOCUMENT 8
SOUNDCLOUD
22/01/14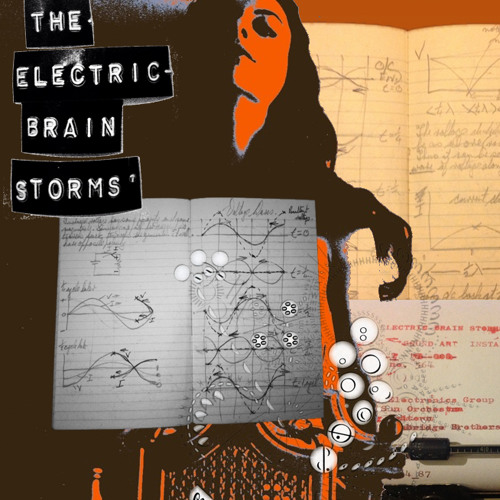 Tracklist:
C.P.A. - People Thinking Back
Dominique Lawalree - Waiting for The Bus
Gunter Schickert - Apricot Brandy
Ian Simmons - Stray
Terje Rydell - Imagi
Green Fuse
Kings Cross (cassette tape)
Bill Fontana - Spring Peepers in The Adirondack Mountains
Jenny Likes Crack - Fourtold
Structures Sonores Lasry-Baschet - Chronophagie
Obo - Piked
Blackhill Transmitter - Battery Room
PG Six - #6 for Wire-Strung Harp with Slide
Brothers of The Occult Sisterhood - Circle of Eyes
Stephen Mallinder - Pow Wow Plus
EMS & Piano - Swimmer
Obeng Ungu & Jalan Buntu (with Group Uang Wayang of Palembang) - 1951: Sumatran Ladies Wearing Hats as Outlawed By Government
Gila - Individualitat
Rick Cox - S P
Sylvio Gualda & Jean-Pierre Drouet - Pour La Danse (Les Percussions De Sylvio Gualda Et Jean-Pierre Drouet)
Malcolm Clarke - Transfigured into a Zoo
Sounds from EMS
Controlled Bleeding - Bulges Fakes
Delia Derbyshire & Barry Bermang - The Dreams
Fridge - Ark
Blackhill Transmitter - 0010100101
Jack Rose - White Mule
Bill Fontana - Birds Along a Rivers Edge in a Chaparral South of Monterey
Monstrance - Winterwerk
C.P.A. - Piston Engine Troon
Due to licensing issues, Electric Brain Storms 1 - 6 are no longer on The Pod Room, and EBS7 contains only FSOL, FSOLDigital artists and friends. To get around this, 8 is available to stream on
the FSOLDigital Soundcloud
.