---
That's great - thanks so much Ross
---
In 2013, my friend Gregg and I recorded four improvised pieces using some cheap instruments and a Tascam 4-track. I recently unearthed them and they're now
on Bandcamp
.
---
Takes me a good long while to getting round to listening to stuff but I finally got round to hearing this about a week ago and now is pretty much the only music coming though my headphones. Absolutely addicted to this mix, an incredible combination of melancholy ambience, Electronic Brain Storms psych and dark jazz freakouts and mysteriously-liminal snippets of nostalgic dialogue - just lovely. Must've heard it about a half-dozen times all the way through
---
Oh awesome, thanks so much! Glad you're digging it.
Yeah, the EBS mixes were a definite inspiration here. I'd love to make an album that sounds like this one day!
---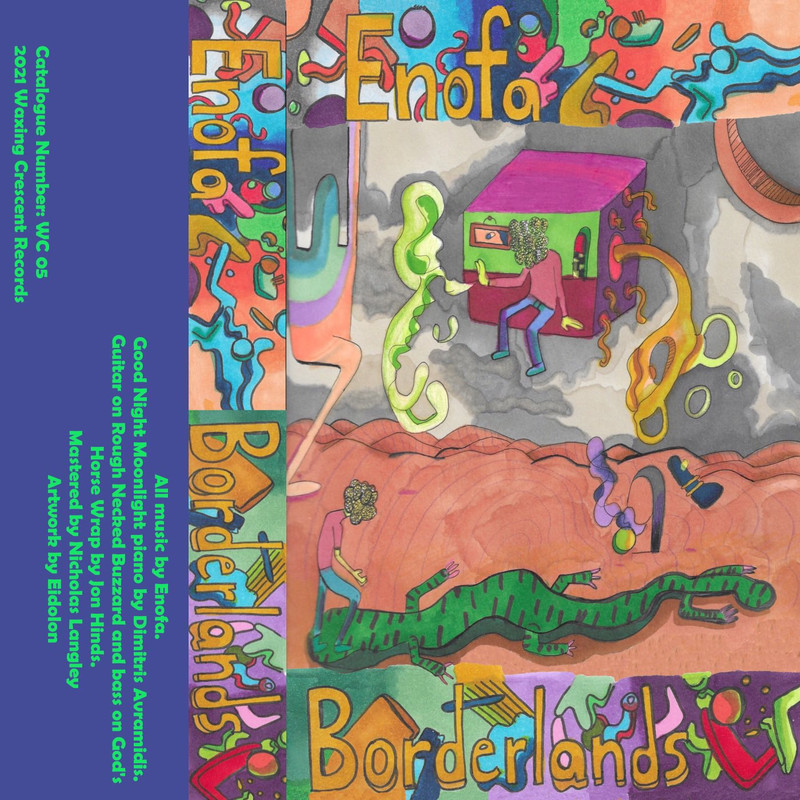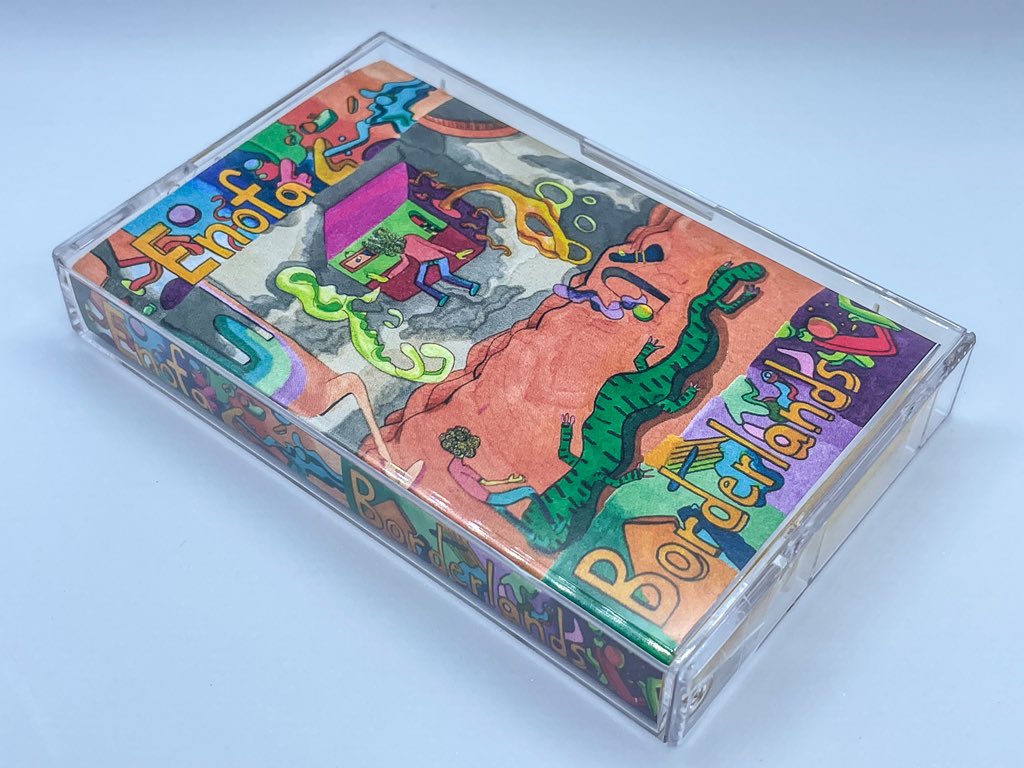 'Borderlands' by Enofa, out on 24th September on Waxing Crescent Records.
1. Argent & Sable (I)
2. Open Forest
3. Our Friend Gulliver
4. Wreathed (I)
5. Helicopter Lives
6. Shadowtime
7. Clud
8. Wreathed (II)
9. Animator
10. Jimmy the Owl
11. Good Night Moonlight
12. The Engine Ouroborates
13. Nighttime Untethered
14. Rough Necked Buzzard
15. Wreathed (III)
16. God's Horse Wrap
17. Argent & Sable (II)
Pieced together from old recordings and new material, and inspired by both '70s British horror & sci-fi and a story I wrote 20 years ago.
---
---