---
Off Land - Mineral Echoes
https://stasisrecordings.bandcamp.com/a ... ral-echoes
Continuing where On Earth left off, Mineral Echoes explores further into the realm of 90′s influenced ambient/electronic music. This five track mini-album was recorded around the same time as On Earth, as both play well in succession.
01. Xenotime [10:49]
02. Zircon [09:48]
03. Galaxite [10:23]
04. Galena [09:57]
05. Larimar [08:13]
---
Pale Moon
Posts: 2058
Joined: Wed Aug 03, 2011 10:15 pm
Location: Never, Neverland
Contact:
How's 50 minutes a mini-album ?
Anyway - good one
You're doin' too much, do less.
---
Excellent, be purchasing this swiftly when I get some cash.
---
Pandemonium wrote:How's 50 minutes a mini-album ?

Anyway - good one
Ha, I know, there are plenty of full-length albums shorter than this one! Personally, if I release something under 50 minutes it's a mini-album, under 40 is an EP. Either way, a release is a release
Thanks for checking it out.
---
Off Land - White Lines
15 December 2018
https://offland.bandcamp.com/album/white-lines
White Lines is a release lost in time. This EP/mini-album was planned for release in 2009 as a followup to the album 'Blue Narration'. The tracks on White Lines began life during the 'Blue Narration' cycle, but the release never materialized. Some tracks from the EP eventually found there way onto various compilations in the years that followed.
Jump to 2018 and the tenth anniversary of 'Blue Narration'. To commemorate the tenth anniversary of the second full-length Off Land album, White Lines has been found anew. The release has been restored, remixed, reworked, and modernized to form a bridge between 'Blue Narration' (2008), Eventide Passage (2012), and this year in Off Land (2018). Lines is a drastic mash-up and complete reworking of the original Lines and Lines (recon). Lesley Point contains only faint elements of the original. Dry Vortex, gives the same dusty feeling that the 2008 version did. 13th Century Kitichi deviates greatly, using original MIDI files as the starting point. Arizona, the most mysterious track on the EP, has been remixed beyond recognition. Finally Weeds closes the album with a revitalization of the original recording.
To complete the release and purpose of proper archiving, the original version of White Lines is included as bonus tracks. These five tracks appear as they were originally recorded between 2007-2008. The only change is that they have been newly mixed remastered for this release.
01. Lines [07:23]
02. Lesley Point [05:45]
03. Dry Vortex [07:56]
04. 13th Century Kitichi [06:14]
05. Arizona [04:56]
06. Weeds [05:59]
bonus tracks:
01. Lesley Point (original mix) [07:25]
02. Dry Vortex (original mix) [03:41]
03. Arizona (original mix) [07:37]
04. Lines (original mix) [03:57]
05. 13th Century Kitichi (original mix) [06:09]
---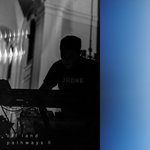 https://offland.bandcamp.com/album/pathways-ii
Pathways is a series of releases comprised of improvised music recorded during live performances. Free to download.
Recorded live, 2018 / 2019 - File under ambient / experimental / electronic / electro-acoustic / improvisation
01. Horizon [05:55]
02. Galapagos [07:58]
03. Absence [09:19]
04. Dreams [03:04]
05. Ages [10:46]
06. Rain Spout [07:31]
07. Presence [09:09]
08. Signal [06:59]
09. Frogs [06:57]
---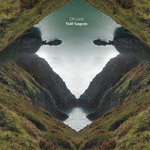 Off Land - Field Tangents
https://txtrecordings.bandcamp.com/album/field-tangents
Off Land returns with 'Field Tangents', a beatless, seamless, ambient kaleidoscope. 'Field Tangents' combines live performance audio merged with studio sessions to create something that is both unique and familiar. Archived field recordings from various times and locations form a subtle spine, connecting the album's sixteen tracks. Richly melodic and eerily emotive, 'Field Tangents' transports the listener to a prism outside of space and time.
Digital downloads of the album also include the full seamless CD version as a bonus track.
01. Prismatic
02. Strange Aerial
03. Wayward Brume
04. Future Breath
05. Tangential Sky
06. Fraction Of Shade
07. Floor Of Thought
08. Patch Of Light
09. The Canopy Factor
10. Evaporation
11. Grounded Fragment
12. Division Of Mind
13. The Mist Offset
14. Altered Terrain
15. Cloud Loop
16. Overt Tidal
---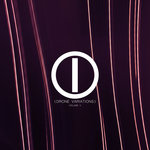 Off Land - (Drone Variations) Vol. V
https://offland.bandcamp.com/album/dron ... ions-vol-v
This album is comprised of alternative versions of tracks from the album Eventide Passage and its b-sides. These drone variation mixes take the original tracks and re-work them to create a deeper and expanded sound experience.
01. (Intersection)
02. (Rest Area)
03. (Road Closed)
04. (Hidden Drive)
05. (Exit)
06. (Fog Area)
07. (Speed Limit)
08. (Thickly Settled)
09. (View Point)
---
I'm going to start streaming live improvisational ambient/electronic music, from my studio.
Live performances can be streamed on Twitch, on the 2nd Saturday of each month.
The first stream is Sat. April 11th at 2pm EST.
Stream page:
www.twitch.tv/offlandia/
Facebook event:
www.facebook.com/events/516172465718915/
---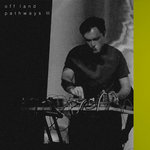 Off Land - Pathways III
Pathways is a series of releases comprised of improvised music recorded during live performances.
50% of all purchases of Pathways II will be donated to Brain Arts Org. They are a Boston 501(c)(3) volunteer-run music and arts nonprofit organization that aims to foster the independent music, art, and film community in the greater Boston area through meetings, events, publications, and spaces (including Dorchester Arts Project, Boston Hassle and more). Recently, they have been a local force in the right for equality and have always been champions of inclusivity.
dorchesterartproject.org
bostonhassle.com
01. Night Air
02. Journey
03. Wind Speed
04. Lilies
05. Sudden
06. Over Realm
07. Reflecting
08. Further
09. Attic
10. Endless
---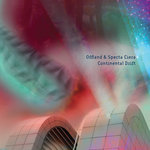 Off Land & Specta Ciera - Continental Drift
I'm extremely pleased to share with you my debut collaborative album with Specta Ciera. This is Continental Drift. The album formed organically into something that I am beyond proud of. It take its roots in the sounds of classic 90's ambient labels such as Em:t and Instinct Ambient while keeping production current and the mix vast and colorful. Continental Drift is out now on Fantasy Enhancing.
01. Washed Ashore [07:07]
02. Passageway [11:56]
03. Floating Bridge [10:11]
04. Deep Current [10:57]
05. Elevated Terrain [10:24]
06. Continental Drift [17:43]
---