Fri Jul 06, 2018 4:46 pm
The new Neotropic album, "The Absolute Elsewhere" is finally coming out this year! (release date July 20th [thanks Ross]) Definitely keeping with the modern classical feel of her radio show and recent musical output.
First single, "Your War" is out now:
https://slowcraft.bandcamp.com/album/your-war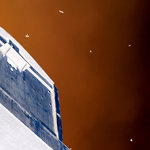 More info at Riz's blog:
https://neotropic.net/2018/07/06/the-absolute-elsewhere-has-finally-landed/
Last edited by
OffLand
on Sun Jul 08, 2018 1:07 pm, edited 1 time in total.
______________________________________________
-
Off Land